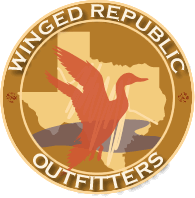 "WE AIM TO PLEASE"
OFFERING GUIDED DOVE & DUCK HUNTING ACROSS SOUTH/CENTRAL TEXAS
wingedrepublic@gmail.com
Contact: (512) 557-2945
Superior Texas Dove & Duck Hunting
Winged Republic Outfitters offers season dove leases, corporate hunts, guided upland and waterfowl hunting opportunities throughout the great Republic of Texas.
We aim to please, so whether you are a seasoned veteran, new to hunting, or looking for an experience outside the deer stand; we are dedicated to making your hunt with us, one to remember.
Our dove hunting properties are located in the San Antonio, Austin, San Marcos, Kyle, New Braunfels, Marion and Seguin areas. Lodging is also available upon request no matter the group size.
Season Dove Lease Memberships
Here at Winged Republic Outfitters, our main business is offering you and your family multiple hunting locations throughout central Texas. There are several other people out there offering season dove leases, but we are one of the very few who offer you numerous properties to hunt spanning from Central, South and Special White Wing zone. You aren't locked in to only one field with us. With your season lease membership, not only will you have access to hunt all of our properties, you will also be allowed one guest per hunt after the first four days of the season. If we have availability those first four days, then we will allow for guests to hunt with an additional day rate.

Book A Hunt
If you are ready to sign up for our season dove lease membership click here. Once we receive payment, we will get you set up on our members page where you will be able to log in and access all of the maps, driving directions and gate combos for all our properties. You can then browse through them and book the property you wish to hunt, each day of the season. There is a calendar for each property and you will always know how many people are signed up to hunt every day of the week.
Client Testimonials
"I can't thank you guys enough for the wonderful experience this weekend. Look forward to the next hunt we book with ya'll." -Jeff M.
"You guys rock! The father/son weekend was absolutely priceless. Thanks for a hunting trip that I won't be able to forget." -Sean M.
"We had such a great time opening up dove season with Winged Republic. Awesome crew! Looking forward to our next excursion with you all!" -Nicole R.
"Thank you for the memories! You guys are great and we will be repeat customers for years to come!" - Jeff M.
"Great job Chris and company! We had a great time at a great location!" -Jay M.
"I would like to thank you guys for catering to us guests. I had an awesome time and felt right at home. Hope to see all of you next season. Thanks again for taking care of us!" -Jesse V.
"Thank you so much for such a great time tonight! A trip the boys will NEVER forget!" -Michelle M.
"Just wanted to let you know that I really enjoyed the dove lease this year and your service. Very easy, organized and worth the money." -Patrick M.
Tell Us About Your W.R.O. Experience!
We would love to hear from you about your experience with Winged Republic Outfitters. You can email us your testimonial to wingedrepublic@gmail.com. We appreciate it! Our best business always comes from word of mouth and repeat customers.

2023-2024 Season Schedule
Central Zone:
Sept. 1st, 2023 - Oct. 29th, 2023
Dec. 15th, 2023 - Jan. 14th, 2024
South Zone:
Regular Season:
Sept. 14th, 2023 - Oct. 29th, 2023
Dec. 15th, 2023 - Jan. 21st, 2024
Special White Wing Season:
Sept. 1st - 3rd and 8th-10th, 2023
Proud Supporter of Ducks Unlimited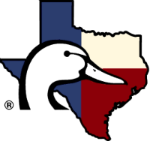 Texas Parks & Wildlife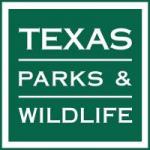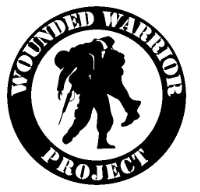 The Texas Dove Hunters Association

"Like" Us on Facebook!